Monday, May 11th, 2020
Weekend Roundup
Mother's Day was good, but quiet. Because both Wizard and I had some allergies, so we erred on the side of caution and didn't see Turbo. But we video chatted with him and had fun. Middle Son called and Youngest dropped by. Mother's Day is good as long as my kids are healthy, happy and reach out to say hello.
Also, Youngest Son wrote nice stuff on a card, then added, "P.S. I could use some more cookies." So, I'll probably make him some this week, then I get to keep a few for myself

Otherwise, we cleaned, did stuff and I happily wrote.
Here's Maggie showing off her new chair: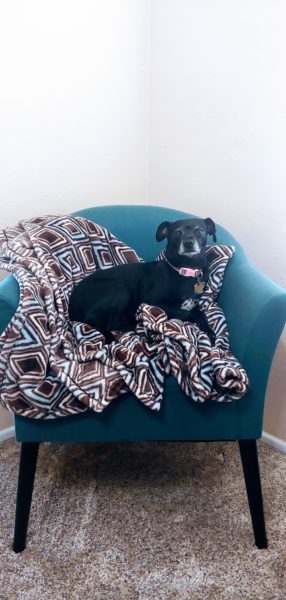 It's a small inexpensive chair, and works great for her, and fits the spot better.
So that was my weekend. How was yours, and how was your Mother's Day!