Wednesday, September 2nd, 2020
Witchy Wednesday
Yesterday, I went back to working on revisions, and I finally got it through my head to stop trying to reinvent the book. Logically, I knew this all along, but I couldn't get my inner perfectionist witch to stop obsessing.
So I dropped a house on the witch and killed her

Okay, not really. I drowned her in wine.
Well I would have if I didn't have the pesky habit of stopping after one glass, or in rare cases, two glasses.
Instead we compromised, I promised her she could work on the problem at the end of the book because that's a pure plot issue and she's good at those. But this pacing problem in the first half is pretty much grunt work, and a little bit of shifting internal motivation, and I got that. We struck a deal, and the witch is leaving me alone and slice, dice and revise. I'm stoked and refuse to let that perfectionist witch get in my way again until I need her to solve plot problems.
I'm easily a third into the revision now and doing this!
And shifting focus slightly, yesterday I saw a meme on FB and shamelessly stole it.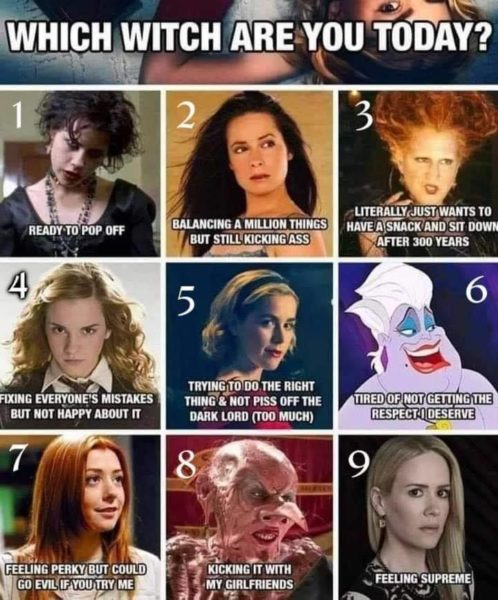 I'm choosing to be Witch #2. How about you?