Tuesday, September 8th, 2020
Wednesday Cowboy
Sometimes Wednesday needs a cowboy: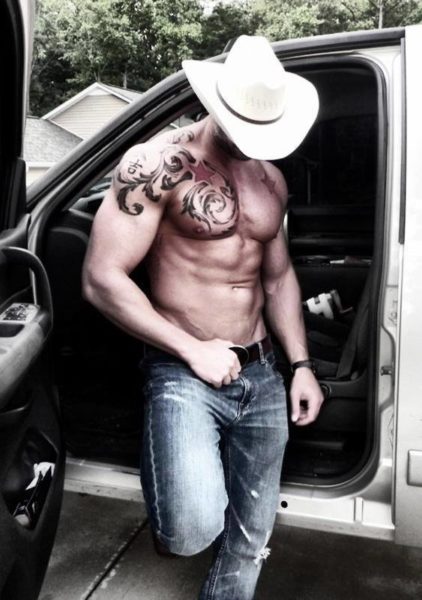 Yea or Nay?
6 comments to "Wednesday Cowboy"
I'm torn. You know me and cowboys. But you also know me and tats. He's very nice, but I want to scrub the ink off and see the unadorned beauty of him. :shrug:

Great minds! I have this pic in my Wolf/NightriderMC character files. And guess what?!?! His road name is….*drumroll*…COWBOY!

So yeah. I like him.

I a yeah today :).

The well guy was here today and replaced the pump but didn't have to bomb the well. We'll see how things go, but supposedly all is "well" – haha.

Have a great afternoon!

B.E., yep I know, LOL! The tats don't look real to me if that helps

Silver, Love it! Great road name

Vicki, FINALLY!!! Hopefully it was the right decision not to bomb it, and you can have water anytime you need it again.

Glad he's a yes for you
Comments are closed.