Wednesday, September 23rd, 2020
Maggie Has a Question
Hi guys, it's me Maggie. I just wanted to say Hi, since Mom is all busy doing important stuffs like hunting passive words and phrases in her book.
Do you all want to know what I'm thinking about so hard in this picture?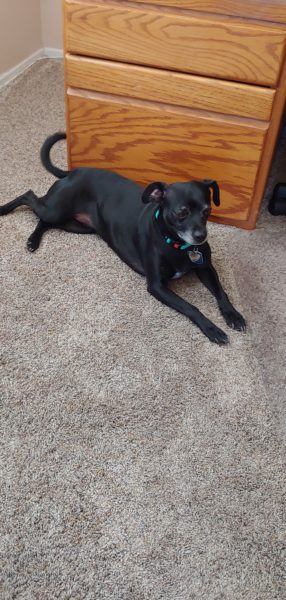 Well, I'm wondering, is hunting words as fun as hunting lizards?
Mom say to tell you all Happy Wednesday!