Monday, October 26th, 2020
Weekend Roundup
Yep, the weekend came and went! So here's all the things:
I've jumped into writing while accepting my process. After having such a massive burnout (caused my many things including the tinnitus), I'm doing a lot of embracing my strengths and accepting my limitations so I can do what I love. My main thing these days is writing 30 minutes with no distractions twice a day–even if that is rewriting, rereading, or doing whatever my process needs me to do in that moment.  Getting through the first draft will be challenging, and I'll do several rewrites before I even call it a first draft, but that's just how I work.
I'm definitely NOT setting high expectations on myself, even though my personality is: work hard and don't stop until it's done.
I may do some blogs about it all, but I'm letting that idea stew around in one of my notebooks.
Otherwise, I got some cleaning done, hung out with Youngest a bit, and I'm noodling around with Canva to design things like FB headers, graphics etc because I'm enjoying it.
It's cloudy and damp here which is a nice change. I took Maggie on a mile and a half walk yesterday. Here's a picture of our view: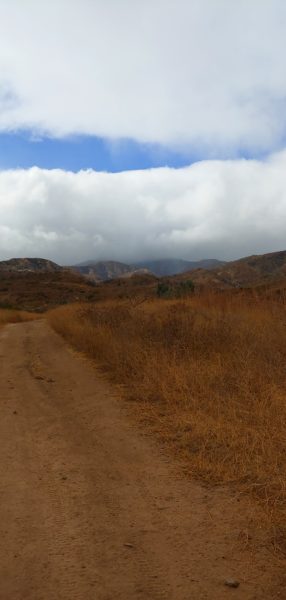 And here's Maggie when I asked her to sit for a pic: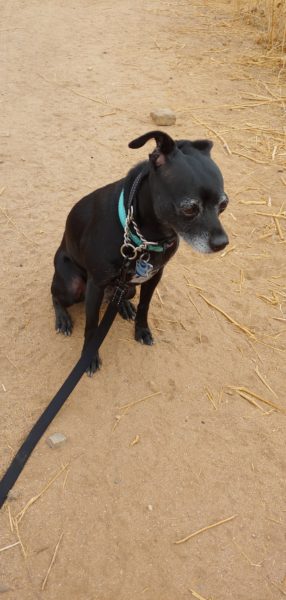 She really hates pictures, LOL!
How was your weekend?