Monday, January 18th, 2021
Weekend Roundup
It's so hot here, it's hard to believe its January. Yesterday morning when Maggie and I were walking about 7am, the bunnies were out playing. Everyone is confused. Meanwhile, other parts of the country are getting slammed with cold and storms.
My weekend was good. Saturday I got a ton of stuff done which included writing pages, and I made these cookies for Turbo: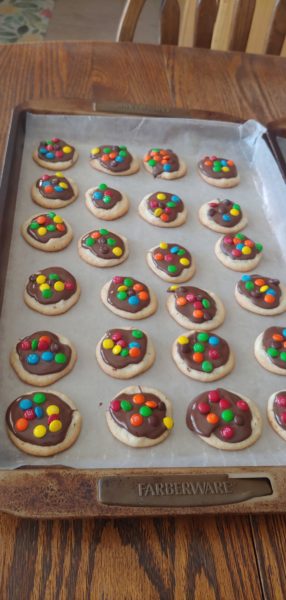 Sunday we went to visit Turbo. He loved the cookies, of course. So does Wizard, but I can't limit him to one like I do Turbo

So that was my weekend, how was yours?