Monday, April 5th, 2021
Weekend Roundup
**Once again my blog missed the 1:00 am scheduled publishing. No clue why. Frustrating.
It was a good weekend. I hope all of you who celebrate Easter had a great day!
It was Wizard's birthday yesterday, so we focused more on that than Easter this year. We went out to breakfast for the first time in over a year, and really enjoyed it. We made ribs for dinner. And the coolest gift award goes to Youngest who surprised him with an airbrush set for painting his models and RC Cars. Wizard was stunned and thrilled.
Yummiest prize goes to CPA Boy and Special K for sending these delicious mini cupcakes. What's really nice is these keep in the freezer, and you can thaw out however many you want on the counter in 20 minutes. Wizard is loving them and all the variety of flavors too. (I had offered to make him a cake, of course, but when these were delivered, he was delighted!)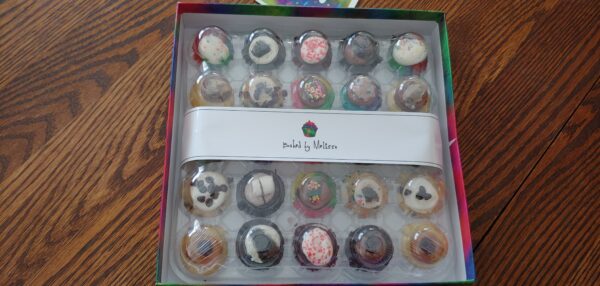 And Middle Son spent all Saturday with Wizard as they raced together at a track. They hadn't done that in over a year, and that was special to Wizard too. He said over and over how much he enjoyed spending time with Middle.
Wizard had a good birthday, and that makes me happy.
I've got a few writerly things going, and hoping that I can get in some real work time this week. I need to get the Primal Magic on track. I'm not going to get into my struggles, most of you know my process looks like this: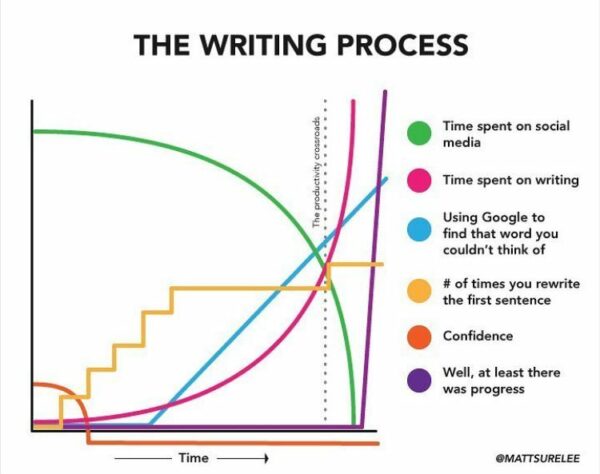 Nope, just not going to talk about the crazy write-and-delete-a-thon going on there. I blame Wizard for distracting me. And Maggie. And Google. Definitely Google–I go to look up one random fact and then next thing you know, I'm learning how to fly an airplane, the 7 secret uses for baking soda, and how the mafia launders their money. It's like crack people, all the cool information just waiting for me to consume!
How was your weekend?