Monday, August 9th, 2021
Weekend Roundup
A weekend came and went exactly as my calendar predicted

So I've been stress baking. My latest thing had been working out how to build a chocolate peanut butter stuffed cookies.
And make it lactose free.
It's like me writing a book, I can't just do simple, straightforward storyline. Nope. I must complicate it to the max. Which, in case you were wondering, I have done with Primal Magic and now that book is so not working and we are back at page one.
But I'd rather talk about my cookie win. I did it, I figured out a lactose free chocolate peanut butter stuffed chocolate chip cookies. Tada!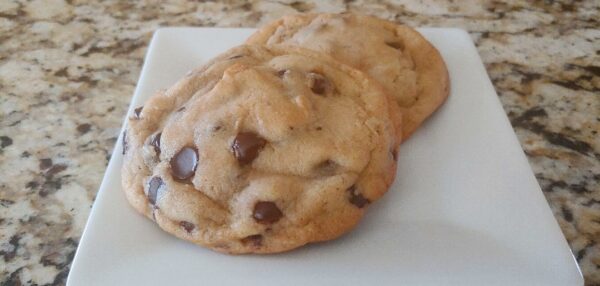 Shoot, I just realized I should have taken a picture of the inside of one to show you the creamy chocolate peanut butter center. I only kept a couple and gave the rest away. Oh well. Trust me, it worked and got the approval of youngest son

If anyone cares how I did this, here's the basic steps:
I melted a 1/2 cup non diary chocolate chips (I use Enjoy Life dark chocolate chips), and mixed in a cup of peanut butter, then added in a little sifted powdered sugar (I don't know how much, maybe a couple tablespoons).  I let the mixture cool, then formed that into balls and froze them for a couple hours.
 I converted this CakeBoss Soft & Thich Chocolate Chip Cookies to nondairy, but swapping out a 1/2 cup lactose free margarine and a 1/2 cup butter flavored vegetable shortening for the 1 cup butter. I also increased the salt by a 1/4 teaspoon to compensate for not using salted butter. I took a couple tablespoons of dough and formed that around the frozen chocolate peanut butter balls, and then froze all the cookie balls over night.
I baked them frozen at 375 for 15 minutes and I'm pretty happy with the results. I bake them frozen so they hold their structure without spreading too much or the chocolate peanut butter center melting too fast and breaking through the outer shell of chocolate chip cookie dough.
The cookies made me happy.
And yes, I have been procrastinating on the book. Majorly procrastinating. I don't want to go back to the beginning and start over, but…maybe I need to bake something else. Like a life-sized cake of the Statue of Liberty.
How was your weekend?