Monday, August 23rd, 2021
Weekend Roundup
This weekend was good! Maggie's test to check for crystals that form bladder stones came back all clear. I was relieved and happy about that. She got her rabies shot, and while she was sore and slept a lot, she didn't throw up. I call that a win.
I made an Oreo Drip Cake–all non dairy. I was happy with the results: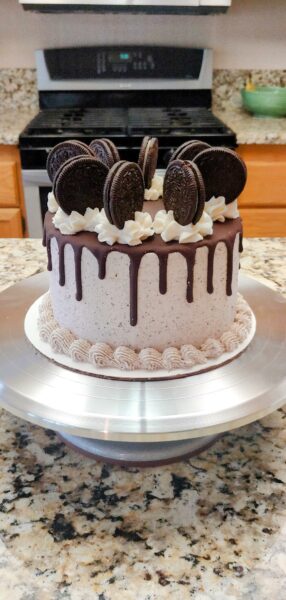 I played with fondant, this is my first attempt at cutting out the flowers and experimenting with some various painting techniques (food safe). I have so much to learn, but it's all fun.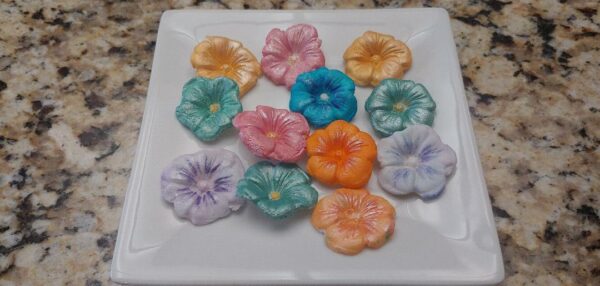 We had a great time at Youngest's yesterday. My test victims, uh, I mean family seemed to enjoy the cake. And way more impressive, Youngest Son built Turbo (my grandson) a really cool, bright orange wagon. Youngest had it in the garage under blankets, took Turbo out to uncover it. Turbo was surprised and thrilled! It was so cute to see Turbo's joy as if he understood that this was a special handmade gift, and Youngest son was beaming too.
So that was my weekend, how was yours?