Sunday, September 26th, 2021
Weekend Roundup
I'm posing this early on Sunday because I don't want to rely on my blog scheduler. Anyway, it was a fast weekend!
So I believe dress #3 is the one. It's a tad loose which is fine, and given the way I seem to be eating, it may not be loose for long

Here it is: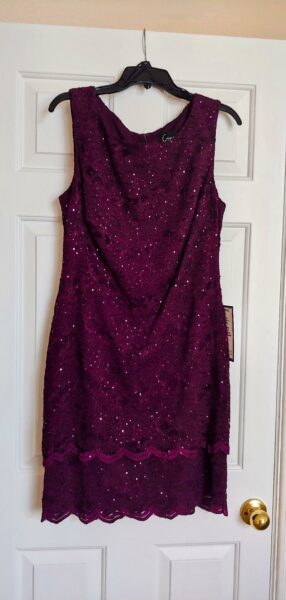 Saturday, I made a baby dragon cake. It was a ton of work with very amateurish results, but I loved doing it. The part I loved the most was carving the cake and doing the crumb coat, which is a thin coat of icing to seal the crumbs in and prep it for the fondant. My fondant skills are a work in progress. I really had no idea what I was doing, and it'll take a few more tries to get the hang of it. Because I was struggling with that, I didn't have time to do much detail work like carving more of the face or texturing the skin of the dragon before the fondant began drying and would crack. Here's my amateur attempt: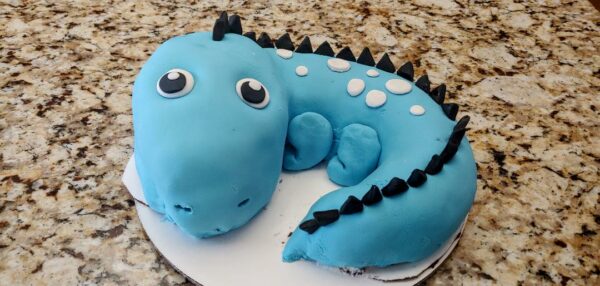 Sunday I met my sister, Biker Witch, for coffee because I was dying to hear all about the trip she and her daughter took to Virginia for a wedding. Guys, four hours passed while we talked and I didn't even notice! I'm just happy for her and my niece that they took this special mother-daughter trip together.
And here we are on Monday with a new week in front of us. Wizard and I are taking the car into the shop for repair, then I'm going to sit at the computer and see what happens.
How was your weekend?