Wednesday, October 6th, 2021
Wednesday Check In
Whoa, the last two days really got away from me! As a result, I'm super late answering Monday's blog comments, but I'm heading off to answer those once I finish setting up this blog. Today, things will settled into a more normal routine for a few days. Instead of waiting for Friday, I'll tell you know what I was doing. Yesterday was Biker Witch's birthday. So I baked the cakes on Sunday, then Monday I tried caving and decorating something she'd like. She loves Eeyore so…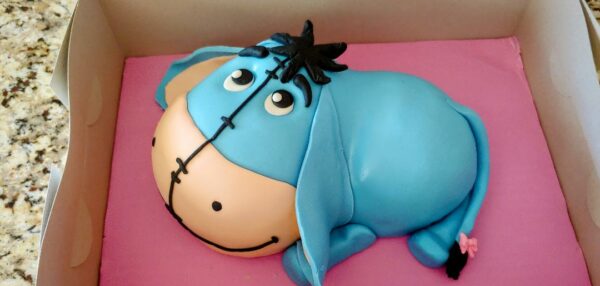 I used the fondant I made and liked working with it. That's what kept me super busy. Hard to believe an innocent looking cake takes so many hours of work, LOL. Then yesterday, Biker Witch and I lunch and did a few little shopping things, then back to her house to have cake with her Biker Hubby. We always have fun. But whew, by the time I go home I was beat.
By the way, I saw your suggestions of a book cake and I'm thinking about it! I have a couple other family birthday cakes coming up, but I'm going to start looking for book cake inspirations

One day down the road, I hope to make some kind of Wing Slayer cake too, but that's a ways off yet.
So that's my Wednesday Check In–how's your midweek going?