Wednesday, January 26th, 2022
The Week is Getting Better :-)
This week is getting so much better for me. Before I go on, thank you all for the kind sympathy on my granddog. We will miss, and always treasure the memories. I'm posting this one picture of Roxy not from sadness, but with a smile on my face and a wealth of gratitude in my heart for the years of love and happiness she gave my son and daughter-in-law. (This picture is from my daughter in law).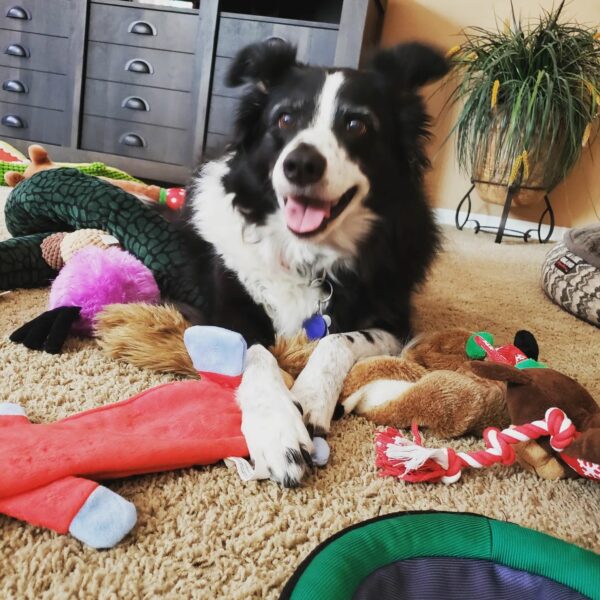 This last weekend, when I wasn't running from one place to the next, I binge watched design shows. I don't really care about the rest of  the house, but I love kitchens. They don't have to be big or fancy, but they must have the right working triangle (between the sink, stove and refrigerator), good counter space, lots of storage and be light filled. I'm a fan of light and bright kitchens.
But according to the videos I've been watching, "moody" kitchens are starting to trend. Those a darker style. Okay, I just want to know–who thinks a moody space stocked with sharp objects is a good idea????
Wait, I know who–a writer! A moody kitchen could make for a great scene. I could make it work for romance, mystery or a thriller.

Which brings me to my question for you: Anyone else love kitchens?