Monday, January 2nd, 2023
Happy New Year! & Weekend Roundup
We made it through another year! Happy 2023!!! I'm ready to put the holidays behind us for another year!
We had a good weekend. I did a little baking:
Thumbprint cookies with raspberry and lemon curd filling.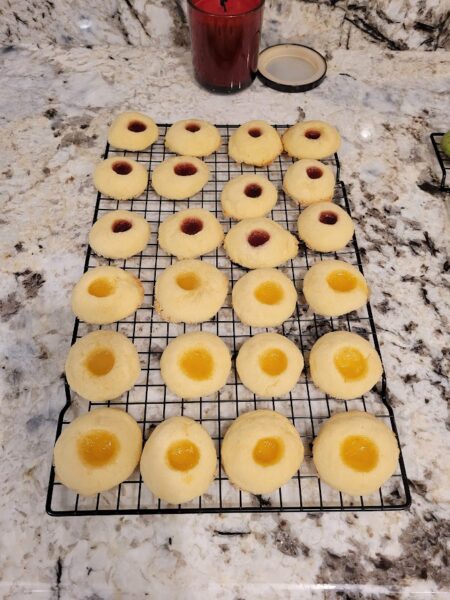 Pistachio cookies with brown butter icing.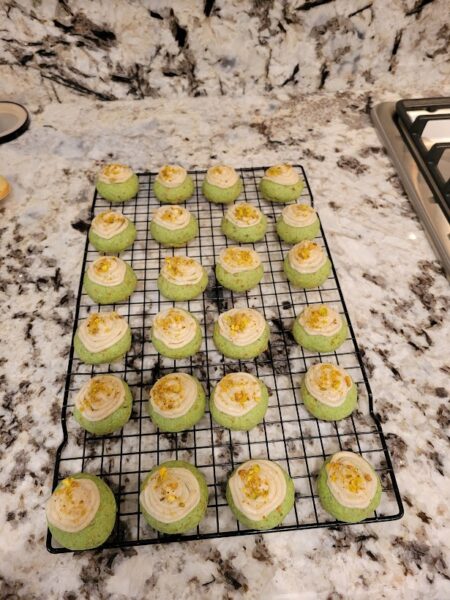 But the good news is: I haven't baked a single thing since last year

  And I'll likely take a break for a bit and focus on cooking for awhile.
We finally put all our Christmas stuff away, and we went to the neighbor's New Year's Eve party. It was fun to meet so many of our neighbors! We had a great time for about two hours at about 10p.m. We just aren't night owls, but we really did enjoy ourselves.
It poured on New Year's Eve and I think that helped reduce some of the fireworks. We still had some but not as bad as past years.
New Year's Day, I'm writing this before dinner, but we're making steak and lobster. I'm looking forward to that! I also spent hours on the computer researching some things we need, something I haven't had time to do since Thanksgiving. I still have more to do, but I can't stare at the computer screen much longer!
It's on and off raining today, but when the some came out, it was stunningly pretty here with gorgeous views! Those days are rare and we love them! It's raining the the late afternoon and more is coming in the first part of the week. We need it so I won't complain.
So how was your weekend?