Wednesday, January 18th, 2023
Wednesday Chatter
I am weirdly excited about my doctor's appointment today! I normally go only because I have to. But today, I'm hopeful that he has the answer that will make me do a face-palm and mutter, "Why didn't I think of that?" And then we will both laugh at my silliness, the doc will go off to see real sick people, while I resume my life doing wild and reckless things like, you know, eating food.
Totally realistic expectations, right? LOLOL!! Wouldn't it be nice if life came with easy answers and simple solutions???
In other news, all the retaining and planter walls are done! As I'm writing this, the guys are working on the forms for the concrete now. They might be able to pour tomorrow. Wizard is so happy with the progress so far.
Southern California is so beautiful it is right now. I took Maggie out yesterday, which is nearly two days after the heavy rains stopped, and got a couple pics.
This one is the stream coming down the hills. It's much less water now, but still running.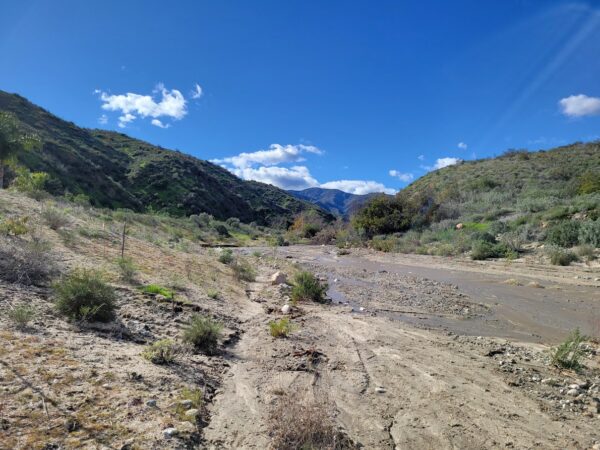 This section is pretty close to behind our house. There's a road to the right of this, then our houses.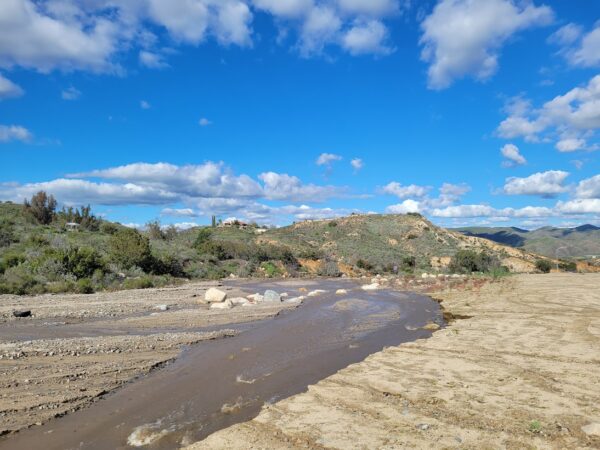 These are priceless days in terms of beauty here.  No matter what kind of day I'm having, getting out here makes it better!
How's your day going? And do agree with me that our life problems should come with easy solutions????