Sunday, February 5th, 2023
Weekend Roundup
Note: I'm posting this early on Sunday because sometimes when I add in pictures, it won't post when I schedule it.
This weekend was pretty good. I'm just not talking about my health for awhile — it's so boring.
Saturday we went to see Turbo. Before we got there, Turbo called me to ask what was taking us so long

He had a surprise for Grandpa! Ten agonizing (for Turbo) minutes later, we arrived to find Turbo and his dad waiting at the bottom of the driveway. Wizard barely turned off the car before Turbo grabbed his arm, led him inside and presented him with the chocolate donut Turbo picked out for him that very morning! Turbo had a Cookie Monster Donut. The two of them ate their donuts and it was too cute! In case anyone is wondering, they all knew I wouldn't eat a donut right now, but they did pick up a few small donut holes for me just in case I wanted a small bite. My son had some other things there that I could eat, so it was all good. We had a really good day. Turbo was a huge chatterbox!
Sunday went to breakfast for the first time in a couple months and them I worked on the cake until I ran out of energy, so I'll finish it today. I definitely need this practice to remember how to carve cakes and do fondant, then I think I'll try my air brush.
It's been just gorgeous here, like truly stunning. But guess what all the rain is bringing us?
POPPIES!! Sigh. They are already blooming on the lush green hills. Our city has closed down the trails after the horrible experience a few years ago. It's so sad that they have to do that, but there was no controlling the hordes of people. They just parked anywhere they wanted — including freeways and on and off ramps. Their kids and dogs were running into the roads. A few fools were bit by rattlers. And most tragic of all, a police officer was hit and killed on the side of the freeway. This particular trail doesn't have a large area to park as 95% of the time, only a handful of people ever us it. All that said, it's lovely to see the hills blooming a fiery orange from my house.
And lastly, I have a few pics that Wizard took of our backyard.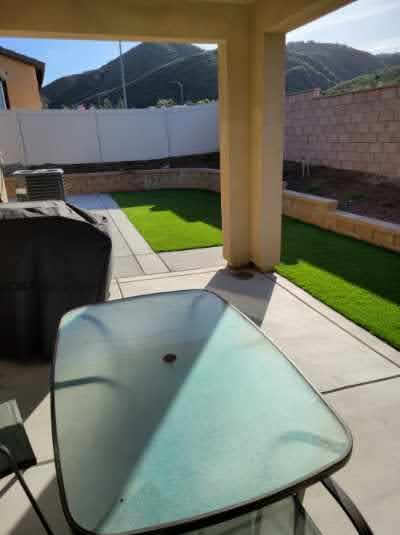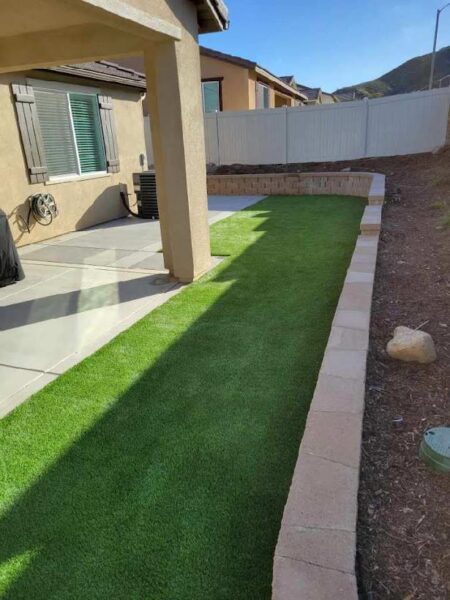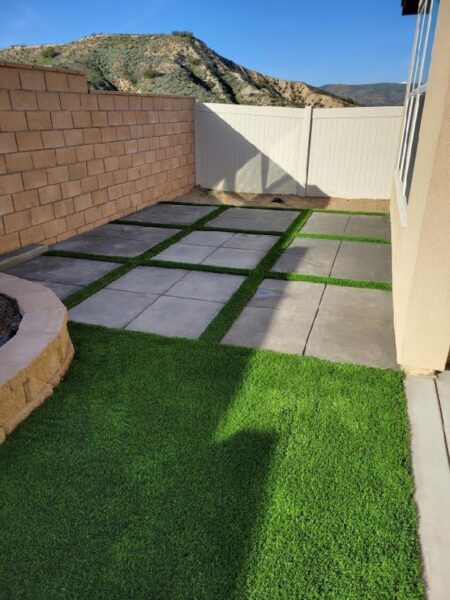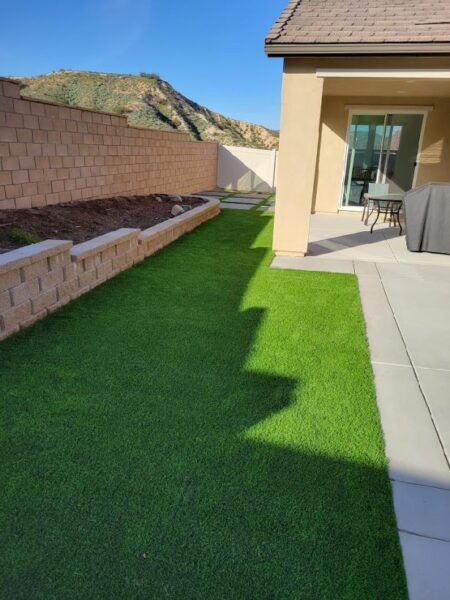 Where you see the square cement pads is outside our dining room. I'm planning on a lot of plants, some chairs and maybe a small safe fire pit (the small kind from a place like Home Depot)
We love it, and Maggie is really enjoying it too. She loves the planters, and we've seen her sprawled on the turf soaking up the sunshine.
How was your weekend?