Monday, August 14th, 2023
Weekend Roundup
A good weekend! A family member came through surgery well, and we are so relieved. And the desk and filing cabinet came — we love it! This is exactly what we wanted. We still need a bookshelf but are waiting on that to see precisely what we'll need space and storage wise. Then we'll put up all our pictures and office-like things we still have boxed. The best thing for us is that in the past we always had to have our desk facing a wall with out back to the room. Now the desk is facing the room, with the door opening at the right.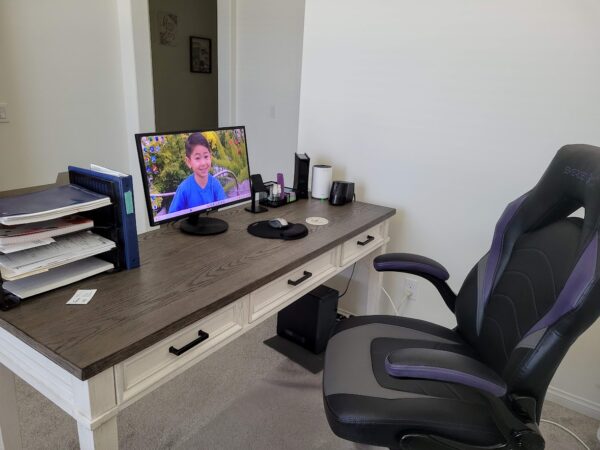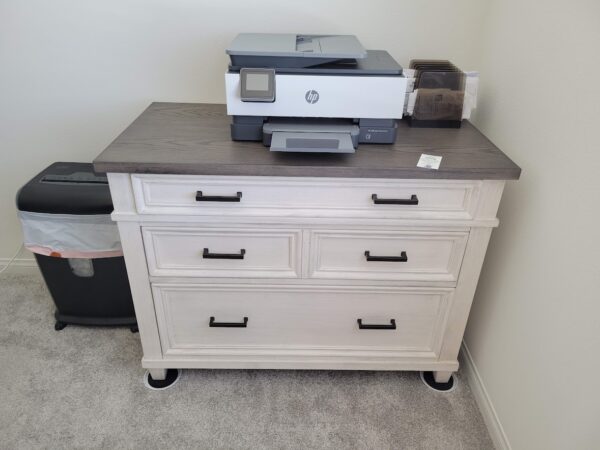 We also spent a lot of time and muscle pain (LOL) to go through remaining boxes, and got rid of about 6 full boxes which is a nice dent. Eventually we'll get it down to a few boxes that we want or need to keep.
And Maggie got three new collars! Wizard insisted I get her another green collar so I got a good one in his preferred color, then I got her two "fun" (as in cheap, LOL) collars; one with bees and one with hearts. So far, she wants to wear her bee collar. Maggie thinks that will make her blend in with the bees on the hill and then the lizards won't realize she's there hunting them. Here's her face when I told her I didn't think her plot would work: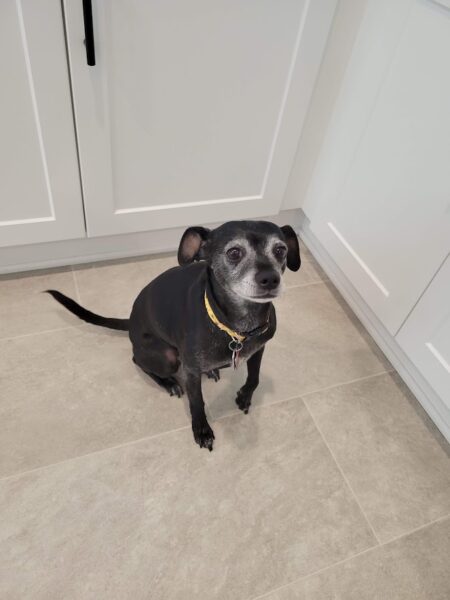 Then I convinced her to wear her heart collar, but Maggie is a tough negotiated and it cost me two treats and the promise of putting her bee collar on right after I took the picture. It looks like a prison booking photo but I took what I could get!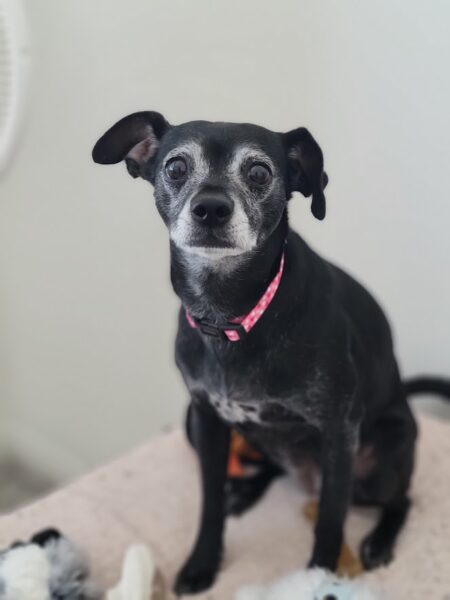 And yes, if anyone is still wondering, Maggie is in charge of the house

How was your weekend?