Friday, March 13th, 2009
Friday & Free Books
I'm so glad it's Friday! It's been a busy week, and I'm trying to start this new book (tentatively titled BLIND MAGIC), and it's kicking my witch-butt!
Does anyone have a spell for that? To make this book write itself maybe?
Under the WIN FREE AUTOGRAPHED BOOK NEWS! There's two chances
1)  Part Two of my interview with Paranormal Romance .
2) An interview at I Do Not Want To Wait, I Want The Book Now! 
Hop over there and leave comments at those sites and you'll be entered into the drawings to win a free autographed copy of BLOOD MAGIC!
And now a question to ponder over the weekend…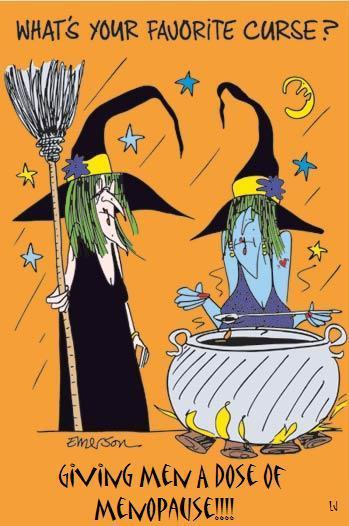 Is this YOUR favorite curse or you do you have another one?