Monday, June 8th, 2009
Blood Magic Sighting!
Erika found BLOOD MAGIC in Borders under the sign "great reads."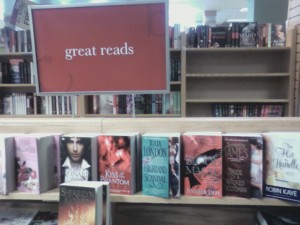 Thanks for the picture Erika! She's also been promoting SOUL MAGIC on her blog, very cool!
My weekend was fine, I mostly am working now and it's slow going, but getting better.  How was your weekend?