Tuesday, June 23rd, 2009
My Distraction!
I got very little writing done yesterday and this is the reason why…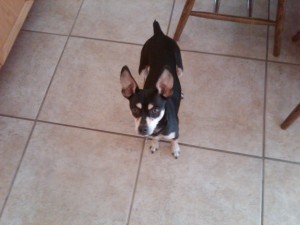 This is Bailey. He's a really cool Minature Doberman, and cute as a bug. He belongs to my son. I played with him too much yesterday…but seriously, how can I resist?
So that was my distraction–what's yours?