Tuesday, July 7th, 2009
If You Can't Escape…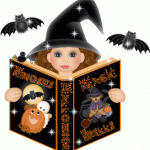 Is it just me? Or is anyone else annoyed by the coverage of Michael Jackson? But since we can't get away from the coverage today, and because I'm hot, tired and unable to think of anything else to blog about,  I have two questions about Michael Jackson.
1) Do you think that, in a romance novel, it would be possible to redeem a person with Michael Jackson's history into a romantic hero?  (My answer, I'm not a skilled enough writer to do it, but better writers than me probably could)
2) What's your favorite Michael Jackson song? (My answer Billie Jean)
Let's hear your answers!