Thursday, July 23rd, 2009
The Influence of Romance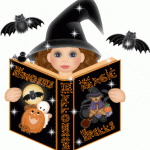 The Dear Author website has a poll about how what age people think is the right age to start reading romances.  I started reading 'racy' romance about 13 or 14 years old. I was already reading tamer, closed door, romances. Here's the three thing I think I got from reading those big, sweeping, sexy romances:
1) As a Freshman in high school, tests showed my reading comprehension to be college level.
2) I learned that I deserved love.
3) I leaned it was okay to like sex inside a relationship.
Since I've been married to the same man since I was 20, and very happy, I don't think romances taught me to be promiscuous or whatever it is we're afraid of.
The polls at Dear Author are often interesting, and this one got me to thinking…how often do we see polls like, "How young is too young to read a murder mystery?" 
I also read Stephen King at 14 or 15. Those books scared me! SALEM'S LOT kept me up several nights straight, and yet, to this day I don't actually believe in vampires.  When I wake at night and hear noises, I never think it's a vampire. 
I am a big proponent of parents deciding what their children should be allowed to read.  I thing TWILIGHT or EVERMORE is much more appropriate for a young girl than my books.  
But I read them and they really didn't shape my attitude toward sex a whole lot. My family, friends  and life experience has a much stronger impact.
What about you?