Thursday, September 24th, 2009
T. M. I!
Someone let Cranky Jen Lyon out of the lair… and she's choking on a hairball…just warning you all!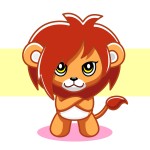 Have you heard? Mackenzie Phillips has written a book. In the book is the huge bombshell that she had sex with her father.
There are not enough appletinis in the world to make me read that book.
T. M. I.
Have you noticed that celebrities who've become irrelevant (pronounced h-a-s  b-e-e-n-s) all of a sudden write a book with explosive, salacious, gross details? Molestations, drug use…and now, incest (wait, what's it called with a parent? Never mind I don't want to know.)
And critics think romance novels are ripping apart the fabric of society one paper-climax at a time? Seriously?
When did our need for attention become so desperate that we must tell details like this? I have no idea of it's true or not…but Machenizie doesn't want us to hate her father because he was a loving man without boundaries.  To which I say: Machenzie, that comment? It's your brain on drugs.
So I ask you all, what do you think? Do books like these really help people? Will you read the book? Have you read other Explosive Celeb Books?
Pass the appletinis, I really need to get rid of this hairball.