Tuesday, May 4th, 2010
Ashlynn's Book and Random Stuff
Today we were going to have our very own Ashlynn Pearce guest blog but she's unable to make it.  I'd really like you all to keep Ashlynn in your thoughts right now. She's going through a tough struggle, and when she's recovered, she'll tell you all if she wishes. But let's remember her.
And you could always buy her book here ! It's just been released from Ellora's Cave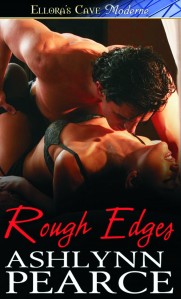 Jake Korte is emotionally broken. Angry. Hurt. Worthless. Fearing that he will become the abuser his father was, the last thing he needs is a woman in his life. He feels like a virtual time bomb just waiting for the internal explosion. So when tiny Rebecca Saylor "chats" her way into his life and then crawls under his skin, panic descends. He can't seem to stay away, but is terrified to be with her.
After surviving an abusive marriage, Becca isn't looking for love, only safety. But through her research for her column "Chat Addiction", she meets Jake, who is anything but safe. He's the one man who can make her feel alive again. But can she overcome her own fears to claw her way into the heart of a man so fractured?
I am going to order my copy!
In other news,  I'm very slow to answer comments and I apologize. I hope you all know how much I appreciate you guys! You all make me laugh at your comments!
And lastly, did you all see that the Gaylord Hotel in Tennessee has severe flooding that may impact that RWA National Conference? I don't know what's going to happen.  I just hope everyone in Tennessee is okay!