Thursday, June 3rd, 2010
Confession!
This is a really blurry picture of me. It was at a party about two months ago and I'm standing in a crowd when Wizard took the picture. I cropped it out everyone else ( for their own protection). And yep, that's what I really look like.
Do you know why?
Look at the bottom left hand corner of the picture. See that blurry thing I'm holding? It's a huge, massive piece of chocolate birthday cake.
I. Mean. Huge.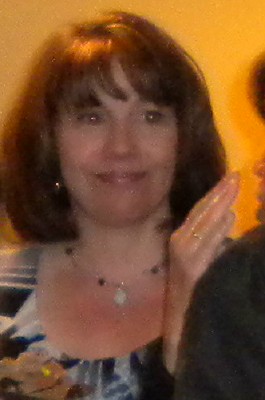 Easily 900 calories.
And I ate it! All of it! I'd probably have licked the plate except I knew Wizard would snap a picture.
Yep, I am a chocoholic. That's my confession.
What's yours?