Tuesday, September 14th, 2010
Whatcha Reading?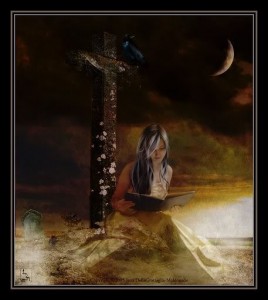 From recommendations on my Facebook page, I went out and bought SIN UNDONE by Larissa Ione.
I loved it. My favorite scene is when Con shows Sin what real lovemaking is. That scene is so perfect, revealing the difference between sex and making love with some measure of caring.
Ione does an incredible job of stripping back the emotional layers of her characters until the are completely vulnerable and exposed–then putting them in situations that demand an impossible choice.
Right now, I'm reading WICKED BECOMES YOU by Meredith Duran.
What about you all? What are your reading? What's your favorite scene?