Monday, December 20th, 2010
Late!
Sorry! We were running around nonstop all weekend with family parties and shopping and still more baking! Then this morning I dragged myself to the gym (because OMG All The Baked Goods!). And while I was doing all that, this is what Bailey was doing: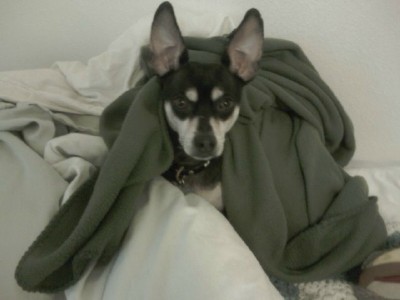 Seriously, I want Bailey's life!
So how was your weekend?