Tuesday, October 11th, 2011
One Witch's Confession…
When I uploaded the pictures from my camera after my local chapter birthday bash weekend and showed Wizard, he was struck my one particular picture.
Let's call that picture Self Portrait of a Twit. And I'm staring in the pic.
Wizard said, "Uh, what's this one? I know you didn't wear that top at the Birthday Bash Mini Conference."
"Crap,"  I said.  "I thought I deleted those."
Wizard gets that stupid magic-eating grin of his. "Missed one, did you?"
"Shut up."
He crosses his arms, trying to looking intimidating.  "Fess up, Witch."
I went with the tried and true method of blaming someone else. "Remember when you screwed up taking the picture of me wearing my new jeans?"
"Like I'd forget that. You pouted for an hour."
"Hey! I don't pout. I contemplate."
"Whatever, do you have a point or are just blaming me because you did something that's going to make me laugh?"
He knows me so well. "Fine, I tried to take my own picture of my jeans…while I was wearing them."
Wizard shifted his gaze to the picture on the computer. And as embarrassing as this is, here's what he saw: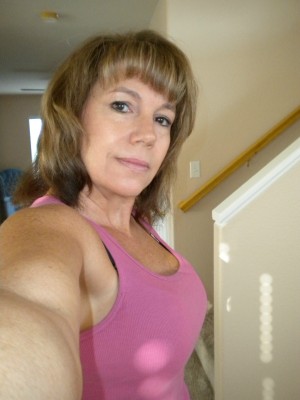 Then, naturally, he burst out laughing.
Then he doubled over laughing harder.
Yeah, I wasn't even close to my jeans.  And that doesn't even look like me, or I don't think it does. And sadly? This wasn't even the worst attempt.  In my defense, I'm pretty sure I was in huge procrastination mode.  I've been known to take pictures of lizards when I'm trying to avoid work.
Dying of embarrassment I said, "I thought I deleted them all!"
When he was able to stand up straight, he hugged me and said, "I like the picture…" he said other stuff I'm editing because…he's just weird.
Anything YOU want to confess? Or am I the only one who does these inexplicably stupid things when I'm procrastinating?