Wednesday, July 25th, 2012
Off To Conference!
I'm heading out to conference today, and finally excited to go.  I'm doing a dialogue workshop Friday at 2 pm with Laura Wright, Sylvia Day, Alexandra Ivy, Elisabeth Naughten and Darynda Jones.  I think it's going to fun! My portion of the workshop is: Bromance Dialogue: Cracking the Guy Code.
I will be buying rights to more pictures, but right now, the one I have is one I bought to go on my Apodaca FB banner, but then we rejected it. Too young, and the flag in the background worried me. I didn't want to come across as offensive. Because I'm writing about a security agency made up of former marines, I felt the flag deserves a big more respect than guy standing in front of it wearing a towel and dogtags.  (And FYI, when I buy rights, I use iStock or BigStock).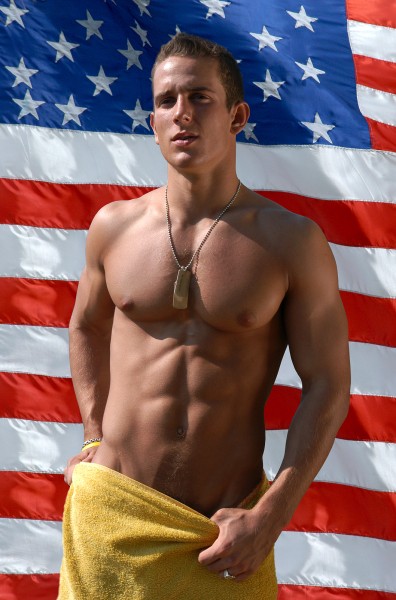 So what do you think? Did I make the right call cutting this guy?
I won't be posting on Friday, so have a great weekend, and I should be back on Monday!