Monday, August 13th, 2012
Weekend Roundup
It's been HOT! Perfect pool weather

I'm finally making some progress again on CAGE MAGIC. I think.  A friend and I were talking about our crazy-ass process of writing.  It's hair pulling frustrating, insomnia inducing stressful, and yet it's so addictive.
Now let's talk about distractions

One day last week I was writing and got a text from BLB's girlfriend. The text looked like this: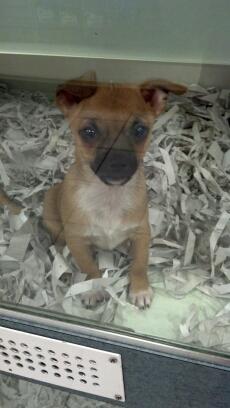 With the words: "Can BLB have him?"
I answered back, "Forget BLB, I want him!"
But that didn't happen.  Of course,  now I think about this puppy all the time. And when I showed the picture to Wizard, he actually said, "I like him."
I'm pretty sure that puppy is gone though, so I'll just keep my focus on writing

How was your weekend?