Wednesday, September 12th, 2012
Wing Slayer Worthy
I'm so excited to be taking a super awesome online class called DEEP STORY STRUCTURE with Carol Hughs, who has an amazing background. You can see more about the class and Carol here if you click on this Enrollment Information at http://www.occrwa.org/onlineclassSept12.html
Carol has read my books and tells me that I actually know what I'm doing, but most days, it truly doesn't feel like it. I think this class will help me hone my process into something more manageable.  I rarely try to describe my process because…it's indescribable. I basically work like a dog until I find the story and every freaking tiny little nuance of the characters and pray like mad that I can bring it all together and make it work. And that involves butt in the chair, writing rewriting and more rewriting. What I lack in talent, I make up for with pure stubbornness. That's just the plain truth.
Anyway, I'm taking this class while working on two projects.  I never work on two stories at once, and I know at some point, project number two must take a backseat to CAGE. But I have stuff in my head that is clawing to get out, so I'm kind of stuck trying to balance this while taking a HUGE class.
Better than being bored, right? Mwhwahahaha!!!!
In the meantime, I've not had great luck finding Wing Slayer Hunter candidates (that I can buy rights to use in my price range). So today, I'm going for pure, wet, beefcake. You may have seen him before, but I don't think you'll mind the repeat!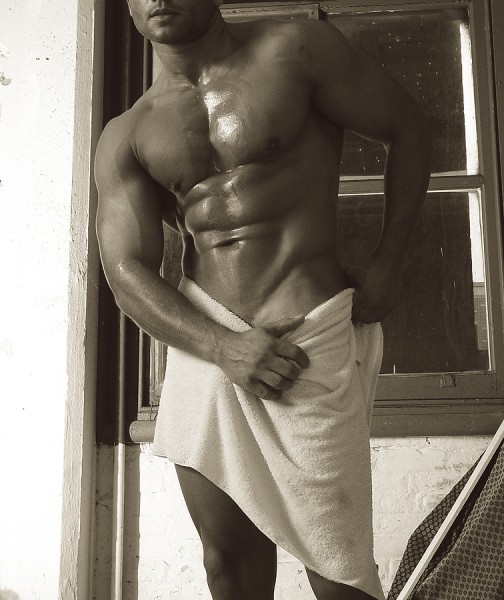 So what do you think? Wing Slayer Worthy?