Monday, January 21st, 2013
Weekend Roundup
Pretty good weekend.  Middle son came out, then left Bailey with us while he made the rounds with his friends. This is Bailey waiting for me to finish working: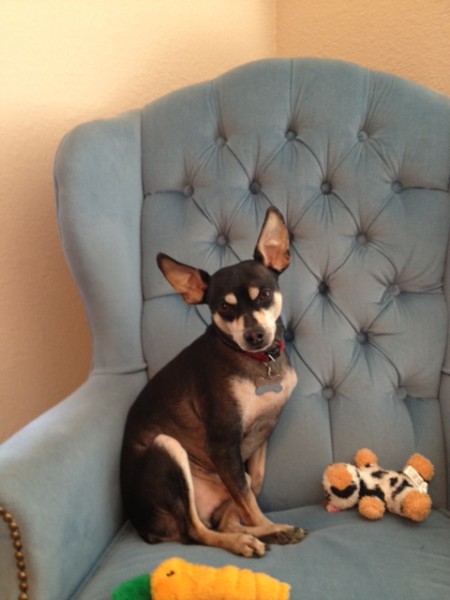 I got the edits done for the Entangled book by working until my eyes blurred.  And of course, I couldn't just do the line edits they asked for, I had to tweak and fix as I went along like the nut-job that I am. But I got it done! Then I worked on assigning ISBN numbers to the Plus One Chronicles books, and doing various things like that. I just have to take one more look at a few things on the first one in that series, THE PROPOSITION then send it to the formatter.
Oh and I read THE SECRET OF ELLA AND MICHA by Jessica Sorensen that's been on the best seller list for quite a while.  I really enjoyed it. I believe that book is self published.  It's amazing how all the lines are blurring these days. But then I read one of the other self published books on the best seller list and couldn't even finish it. So as always, it's a matter of personal taste.
I'm not sure when Bailey and Middle Son are going home. I have the feeling that today is going to be crazy-busy, but I'm going to make a better effort to answer the comments. I feel bad not answering them on Friday!
So how was your weekend?