Friday, March 1st, 2013
Happy Friday!
Holy Cow! I just realized that today is March 1st.  Time is flying!
Today I'm at Book Lovin' Mama's for day four of THE PROPOSITION Blog Tour if you'd like to stop by.
I really, really miss Bailey. So does Wizard. He keeps bugging me to go get him for a few days. But the thing is, without any of the boys here, Bailey will miss them and then I feel bad.
And the REAL problem would be this: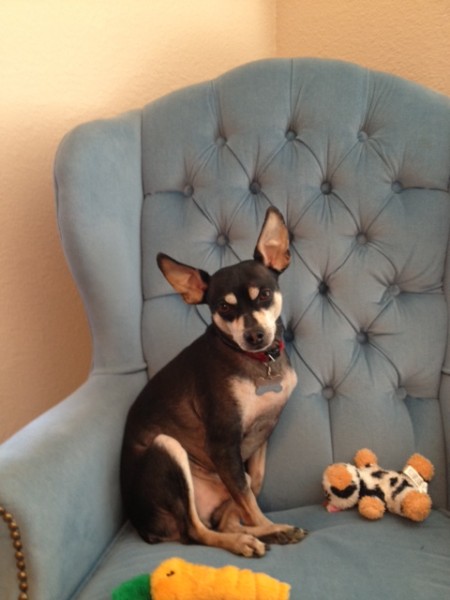 I can't work with that cute little face watching me, waiting for me to finish so we can play!
So in good news, I'm not as tired

I've managed to sleep a bit more and that's so helpful. Plus I'm getting a handle on my work load ( I think!).
In less than good news the release for THE BABY BARGAIN has been pushed back a week to March 13th.
And in fun news, THE PROPOSITION seems to be doing pretty well for the first week out. Because this is a little different direction for me, it's going to take time to build. But so far, so good. And thank you to all of you for helping spread the word! Word of mouth is still the most powerful tool we have to getting books into the hands of readers.  I hope you know I appreciate it and never take you all for grated!
And speaking of books, I've had our own Silver Jame's BRIDE'S MOON on my Kindle for a little while now and still am trying to carve out time to read it! I'm frustrated by that, but I will get it read this weekend so I can review it. About all I've had time to read is headlines, but that should slow down now.
On Monday i think I'll be on B.E.'s blog, but I'll let you guys know for sure that day.
In the mean time, what are you all doing this weekend?