Friday, July 26th, 2013
Happy Friday!
I'm spending the weekend with Kat and Sloane.  I'll let you know Monday if we all come out alive…
In the meantime here's one of my all time favorite cards…I've actually told Wizard this: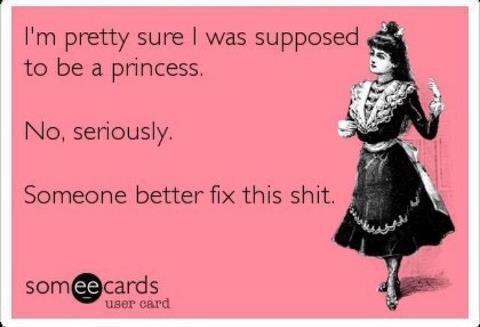 When I say this to him, Wizard just tells me to eat brownies and I'll feel better. He's wrong–I ate brownies and now I just feel fat and even less like a princess.
Hope you all have a great weekend!