Wednesday, March 19th, 2014
Wednesday Worthy
Yesterday I got in my car to go grocery shopping and discovered I had a flat tire. Ugh, so frustrating. But I'm a  competent, adult woman I too care of it.
By calling Wizard.
Then I stayed home and worked and he came home early from work and took care of the tire. I'm not proud of this. But in my defense this is the same man who once called me while I was on a layover in an airport because he couldn't figure out how to bake a potato in the microwave.  I had to walk him through it step by step. Wizard and I are co-dependent. I've learned to live with it.
Even sadder is that I have Triple A Roadside.
But the good news it the tire's all fixed and even better? Bailey is here! He came last night as Middle Son has a business trip and his awesome girl friend brought Bailey by on her way to her business trip. Those two are busy!
So here's our Wednesday Worthy Hunk for today: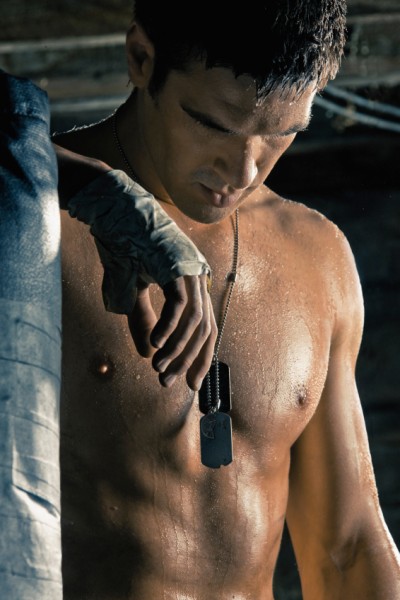 Is he worthy?