Wednesday, July 16th, 2014
Wednesday…what?
Crazy! I can't catch my breath! I'm so frazzled, Biker Witch (my sister) sent me this picture: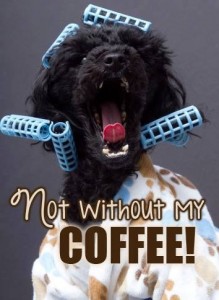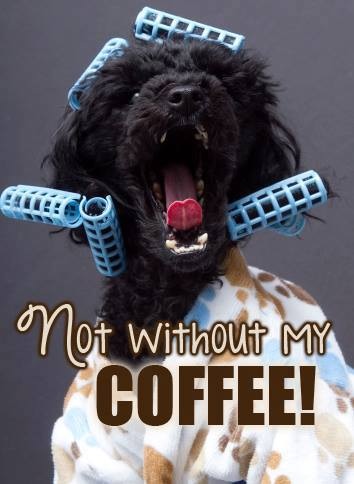 Yep that looks like me! Thanks Biker Witch.
Now turning turning serious, the reader response to HER TEMPORARY HERO has been amazing and and I'm touched. Logan is very special to me. When I was little,  my dad would have occasional insomnia. It wasn't until after he passed away that I learn his insomnia stemmed for a little bit of what we'd now call PTSD. My father was a fighter pilot in WWII and even in his later years, some of those memories haunted him.  That has stuck with me for years, so writing Logan Knight who is also dealing with PTSD was very important to me.  These men and women are not only heroic in serving our country, but in coming home and finding a way to live with their memories and experiences.  What I love about Logan is that he faces his PTSD and he's trying to help others dealing with it as well.
So seeing readers respond to Logan (and to Becky too) means so much to me. I feel like I might have shown the struggle just a little bit. I'll stop yammering on about it now!
I wanted to let you all know that today, Wednesday July 16ht from 12 to 4 pm EST is the FB Party celebrating the release of HER TEMPORARY HERO with guest authors, fun and prizes. The authors attending are Laura Wright, Avery Flynn, Maureen Child, Vanessa Kelly/V.K. Sykes, Rebecca Zanetti , Kate Carlisle, Katie Reus and Juliana Stone. If you'd like to attend, here's the link https://www.facebook.com/events/329075003915781/
And lastly I couldn't find a picture that looked enough like Logan and was sexy. However there's a scene in the beginning of the book with Logan in a towel, so I pulled this one out: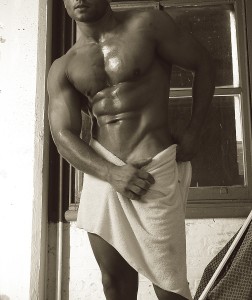 So is he worthy?