Wednesday, November 12th, 2014
Wednesday Worthy
I'm feeling better! I wasn't really sick, just sinuses torturing me.  I had this plan to write out a "What I've learned blog" on Sunday, but that just didn't happen. So I don't know when I'll get stated on those.  Especially since the Wing Slayers have begun taking over my mind.
So as a little aside the Family (all three boys and their girls, myself and Wizard–who ignores a lot of email relying on me to read it all) were discussing on email a possible trip together in a few months. Middle Son said on this email loop, "I have to figure out what to do with Bailey."
Special K, who already has the hotel picked out, told Middle Son that the place was dog friendly, and said, "Bailey can come with us for only $20.00 a night."
Middle Son instantly replies, "Bailey doesn't have a job, how can he afford $20 a night? I'll ask him anyway…"
Special K replies  "Oh don't worry, Bailey will work to pay that off.  He works as a cuddle professional and easily makes $20/hr."
Middle Son's Girlfriend jumps in with, "This is the only work he knows. He sleeps all day everyday!" And adds this pic: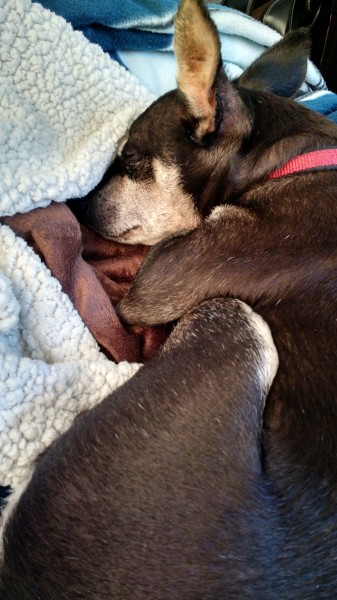 I'm cracking up watching these emails fly through my inbox. The trip will be a quick couple day event, but with this group, I'm sure it'll be entertaining. Of course Wizard is like, "We're doing what???"
I simply said, "It involves wine tasting, that's all you need to know."
I thought I heard him mutter,  "And the location of the closest emergency room." But I chose NOT to hear that. One time, ONE TIME I tear my Achilles dancing after having a little wine and he acts like I'm a danger to myself. Okay, there was also the time I broke my little toe walking by him. Literally, I walked by, caught my toe on his shoe and broke it. Two other people SAW IT HAPPEN and couldn't believe it.
My doctor, however, now believes me. I swear he waits for me to come in with these stories.
But I digress, there will be no emergency room visits…everyone knows I refuse to go and hide injuries until someone accidentally notices I can't walk and my foot, leg or whatever is swollen to twice it's normal size

But enough of that. Let's move onto our Wednesday Worthy Candidate: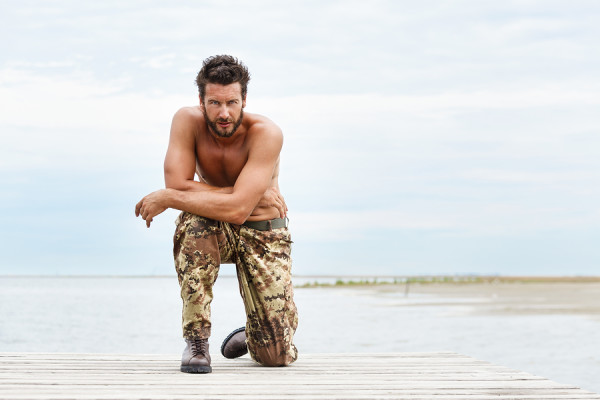 So what do you think, is he worthy?