Monday, November 17th, 2014
Weekend Roundup
I had a good weekend. Saturday was shopping and lunch with a friend. I loved helping her begin her search for a dress for her daughter's wedding next summer. She did the same for me for CPA Boy and Special K's wedding. Then we had a great lunch (no dessert, big surprise, I didn't want dessert, LOL) and talked like girlfriends do. Also she's NOT a writer–I love my writer friends but it's nice to get totally away once in awhile.
Sunday I cleaned then spent the afternoon thinking about my book and here's the thing: It's time to make the hard decision, one I've been subconsciously avoiding. A scene I love isn't working. I knew this instinctively weeks ago and refused to listen to my gut. I kept trying to MAKE it work. That really annoys me. But being annoyed or mad at myself is a serious waste of emotional energy and time.  What I can do is learn from this. NEXT TIME, DON'T FIGHT MY GUT. Like all writers, I've developed an instinct from many years of experience and I need to respect that next time my instinct (gut) is trying to tell me a hard truth. So this week, I'm fixing it and moving forward. Finally.
And in fun news; we might get a special visitor this weekend. I'll give you three hints. He's super cute, cleans my kitchen floor and loves lizard hunting:
It's Bailey Dog!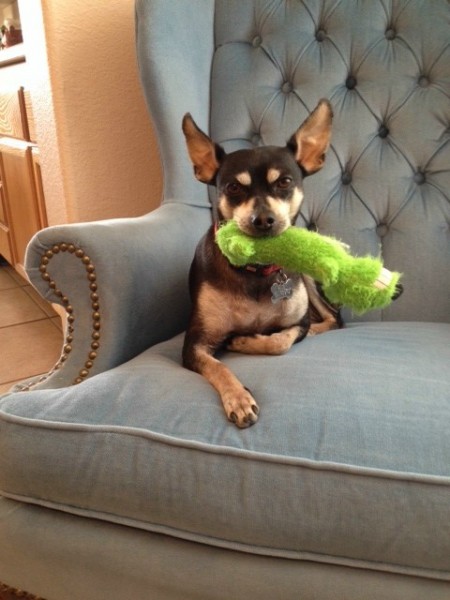 It's not for sure yet, Middle Son is still making some plans. But it'll be fun if it works out–it'll be the first time we have Bailey since Wizard retired.
So how was your weekend?