Wednesday, December 17th, 2014
Wednesday Worthy
After an epic battle and I mean EPIC, my meds are supposed to come today! And we're nearly done Christmas shopping, so things are really looking up!
How about you guys? Are you all making progress?
And while I have your attention, do you have a favorite Christmas cookie? I can't decide if I do so I'm thinking hard and confusing myself. My overall favorite cookie is chocolate chunk, but that's really not a Christmas cookie. What if someone asks me and I don't know the answer? Or what if I desperately need to bake something? See my dilemma? So do you guys have a favorite?
Okay, fine, enough talk about cookies and Christmas

Now onto Wednesday Worthy. Now this isn't a super tough dude, (umm, look at his tats–it's like his mom chose then, LOL!). But I like his smirk and abs so I thought, why not give him a shot. Right? Cause we're totally generous that way–we let the wannabe Hunks come in a audition. And keep in mind, even if he doesn't make the cut for the big jobs, there's always job openings at the bar (alcoholic or coffee–we're a full service lair here), or package carrier, dog walker, you know, the usual stuff.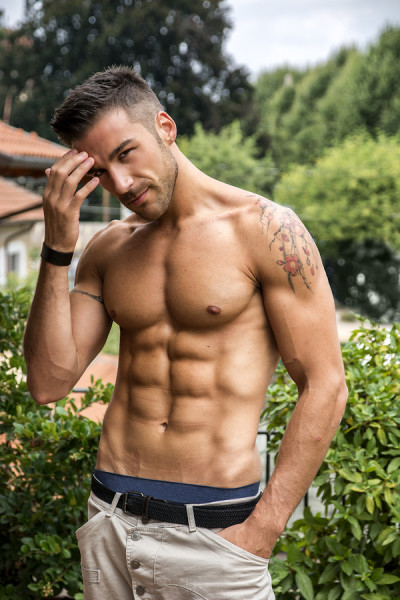 So what do you think? Is he worthy?