Wednesday, January 7th, 2015
Wednesday Worthy
I'm deep into writing, determined to keep going on CAGED MAGIC.  I'm so deep into multiple story lines, I swear I hear the guys talking to me at night when I'm in that almost awake stage of sleep. So far I've managed to keep myself from waking Wizard and saying, "Did you hear that?"  I mean seriously, doesn't the man live with enough crazy?
Although, since he's been home full time, I'm noticing that he talks to himself too. So take that Wizard! Crazy is courageous in this house!
And since I really can't be trusted to blog with all the voices in my head, I'll move onto Wednesday Worthy.  Today I'm cheating a little bit. Instead of searching out a possible candidate, I saw this picture in my FB Feed and snatched it because it's Chris Hemsworth. That's all the reason I need! According to Chris's FB page, this is from his People Magazine photo shoot.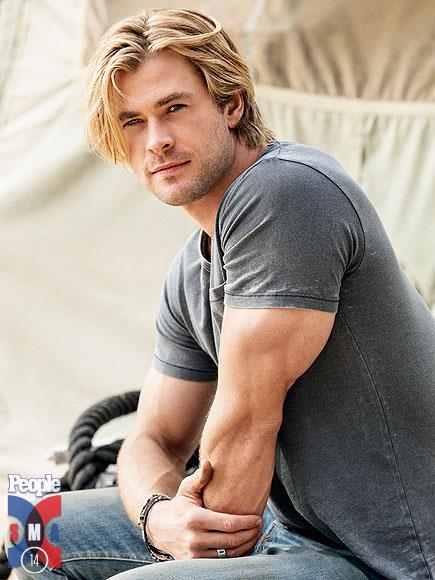 So…I'm finding those arms all kinds of worthy. What about you?
And a bonus Chris-pic just because I'm awesome like that: