Monday, February 16th, 2015
Weekend Roundup
Busy weekend! Valentine's Day was okay, we went to breakfast and then made a lobster dinner together, but Wizard had a cold and I hate it when he doesn't feel great. I sent him to bed early.  I also released the cover for CAGED MAGIC on FB. I f you haven't seen it, here it is: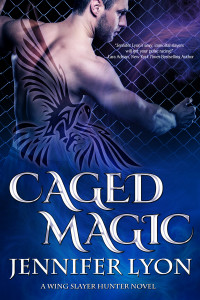 Sunday we celebrated BLB's (youngest son) birthday, although his actual birthday is today. Here's his traditional candy cake: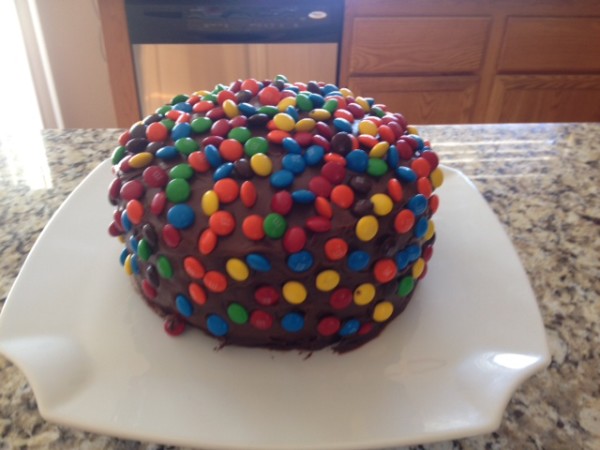 This year, I kept it simple since I'm a fiend working on CAGED MAGIC.  Plus juggling a gazillion things including uploading the new covers and files for Plus One Chronicles which took hours.
But you know what I did for myself this weekend? No it wasn't see FIFTY SHADES OF GREY, darn it! Although I want to see it and we'll probably go today. Speaking of Fifty Shades of Grey movie (yes I'm digressing because my brain is fried and stewing panic juice), I asked BLB's girl friend if she'd seen the movie?
Girlfriend said, "No. But I want too."
I'm like, "Wizard and I are probably going Monday." Then I studied her for a second (and dang, she's so cute! Seriously adorable, but I love her anyway) and then grinned. "So how weird would it be for you to go with your boyfriend's parents?"
We all laughed hysterically.  She said she'd only go with us if Wizard and I sat in the front and she sat waayyyy in the back by an exit. So…probably not

(And no, none of us are particularly skittish, it's just crossing that weird line of OMG my boyfriend's parents!)
So what did I do for myself? I bought this book!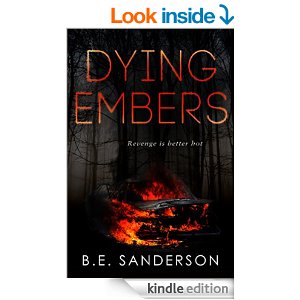 DYING EMBERS by our very own B. E. Sanderson! I'm excited to read this as soon as I turn in the book I'm writing to my editor! I'm thrilled and please that after a a lot of hard work and worry, B.E. has published her first book! HUGE CONGRATULATIONS B.E.! I always knew this day would come for you and I'm proud of you!
So that was my weekend, how was yours?