Wednesday, June 3rd, 2015
Wednesday Worthy & Unsolicited Author Advice
So since I missed posting on Monday, this is a 2-in-1 blog. If you don't want to read it all, you can skip down to the bottom for the Wednesday Worthy Hunk.
I sat down yesterday for two hours and read something that was written by another author! It was glorious! LOLOL!! Also wonderful is that I got the revisions of CAGED MAGIC in by my self-imposed deadline. Yay!!  As revisions go, this wasn't hard, just intense due to my own crazy ass internal drive to get the story right. But there comes a point where I have to let it go…so now the editor is doing her second read and I'm feeling…mostly confident, while knowing there will be a few more edits

Now before I move to the hunk portion of this blog, I also wanted to say something. What brought this to mind is I came a across a social media type of communication (I'm being purposely vague) from an author upset about the lackluster sales of her most recent book.
Believe me, I've been there. Most authors have been there.
But here's my take on that:
1) Readers do NOT owe authors anything, not reviews (though I so appreciate it!). And they don't owe the author the automatic purchase the author's next (or any) book. Readers make their own choices. This is something I truly try to remember each and every day that I show up to the computer to write.
2) When a book does not perform to expectations, suck it up. It's like a bad review. Bad reviews are not fun, but they are part of the job. Low sales also happen, and lately, the tide has shifted and many authors are seeing fewer sales. I can get into a whole blog about why, but basically after the big self publishing boom, along with the plethora of free books, readers have become more discriminating. It's their right.
3) Write another book, and make it the best book you can. Looking at what's selling in the market is good research, but my personal feeling is write a book that says something important to you. This is also a subject I can go on and on about. What's hot in the market is important, and often key to getting noticed when a book is release. But a passionate, well-constructed story with interesting, well-rounded characters will give the book "word of mouth" which means getting readers talking and igniting real, lasting momentum that translates into sales. Well-constructed means hiring the best editor you can afford, one who will make you work your ass off and kind of hate her/him, and then fall crazy in love with him/her once you see exactly how all that painful but pointed criticism strengthens your story, characters and construction of the book.
4) Take another look at your marketing, things like cover, blurbs, promo etc. Understand what your tropes are and use it in your marketing. Understand that readers won't buy and read your book if they don't know about it.  I don't excel at promoting, but I understand it's value. Also, try NOT to annoy the crap out of readers by over-promoting.
5) And lastly, refer back to #1. Readers are NOT obligated to buy our books. Ever. For me personally, I try to always respect and appreciate my readers. (Please note that respecting readers does not mean I'd let anyone take advantage of me, or cross a line. But that has only happened a very few times in my career. However it's still worth mentioning — respect the reader AND yourself.)
Okay enough of that.  Let's move onto Wednesday Worthy! So after last week or two of working so hard, I think this guy totally has the right idea in kicking back on the floor: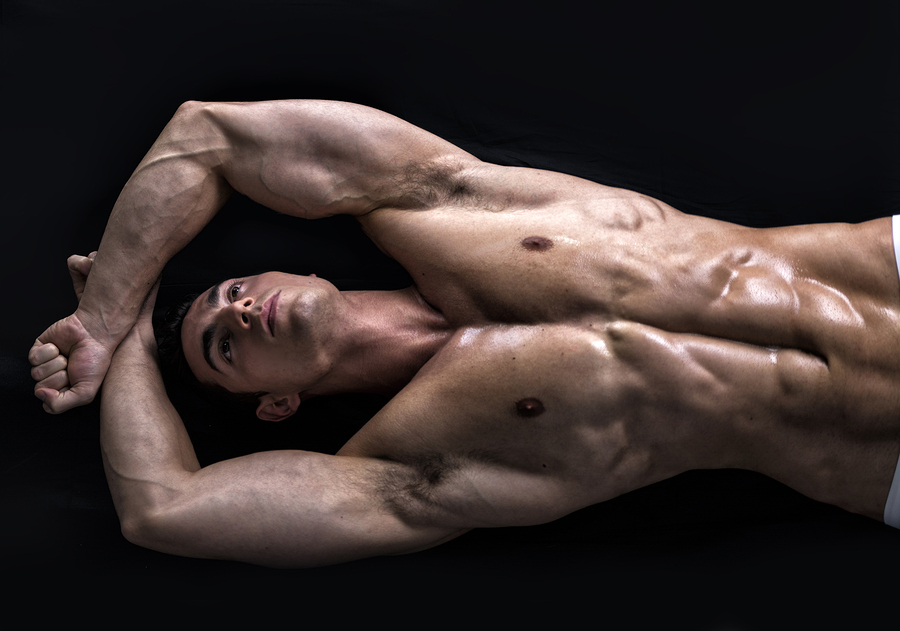 Who by the way, is our Wednesday Worthy Hunk Candidate. What do you think is he worthy?