Friday, September 18th, 2015
Happy Friday!
It's a happy day for us because Bailey is here! I'll take pictures this weekend. When we went to pick him up last night, Bailey was like: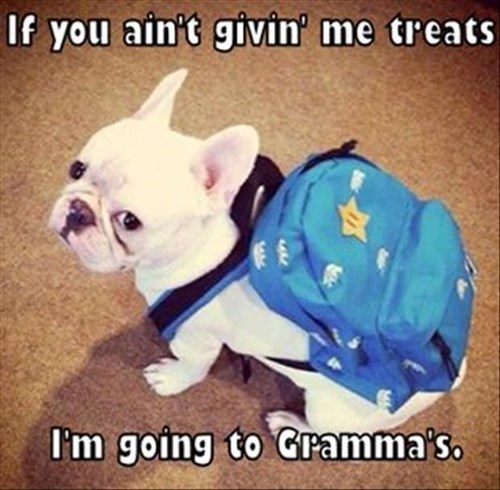 It was hilarious. He adores Middle Son and Girlfriend, and when they come to pick him up, he'll be wild with excitement and won't leave their sides. But he was thrilled to go with us last night. The funny thing was when Middle Son first got Bailey, the dog was devastated when he left him here, and would stand on the couch and stare out the window for hours. It was heartbreaking to see. But now Bailey's totally at home here and plays or hangs out totally relaxed.
I'm also happy to be working on my new project when I can. But I'm not going to talk about that too much yet

And this weekend, I need to work on a re-edit of Forbidden Magic. I had my copy editor take a pass at that novella since it was the first book I self published and I think it could be cleaner. (Yes, I'm a little nuts like that but no one is surprised, right??)
So that's my happy today. What is making you happy?
Have a great weekend!