Monday, September 21st, 2015
It was a good weekend here! First up, Bailey and his Dragonfly. When gets a new toy, he LOVES it.
He played with it the whole weekend. Here he's giving my "Please Eyes" because he wants to play tug of war.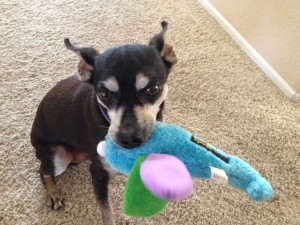 I play with him.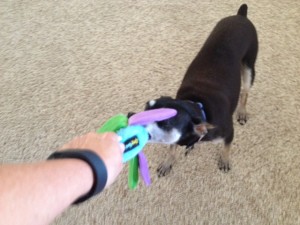 Bailey wins! Bailey always wins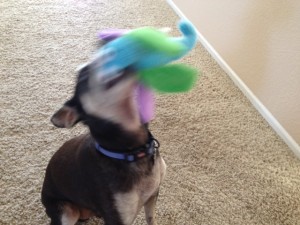 This has pretty much become Bailey's chair in my office. He hangs out there when I'm working.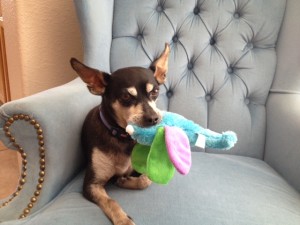 In other news, did you all see that Jackie Collin's passed away? I met her when I was co-president of Orange County Chapter of Romance Writers of America, and she came to speak for our group. It was such a great experience. I'm not sure what I was expecting, but she was lovely and kind. She had a wicked case of stage fright before before going on stage. I know this because our program director was out in the car (limo) with her, helping her settle down. Then my co-president and I went out to greet her, and Jackie told us exactly how nervous she was, and asked if we'd walk with her to the stage. We did, and she was grateful.
Then she went up the four steps to the stage and boom, it was like a switch flipped and she was calm and AWESOME.
After that, she stayed and signed every book, and spoke to every single person who was excited to meet her.
I don't know anything more about her than my one experience, but I was so very impressed with her.
So how was your weekend?