Friday, September 25th, 2015
Happy Friday!
Happy Friday!
Every few weeks, Wizard goes to get his hair cut early in the morning.  The night before we always end up with some version of this conversation:
Wizard will announce. "Witch, tomorrow after my haircut I'm going to buy a dozen donuts."
Me. "No."
"But–"
At this point, I look up from whatever I'm doing. "Veto. The kids aren't here, we can't eat that many donuts and you'll get sick. I'm using my Veto Power."
Wizard smirked. "Who gave you Veto Power?"
"Who bought a dozen donuts while I was in NY and posted it on the internet?"
His smirk dimmed. He actually did that, which a message that went something like, "When Jen's away, I get all the donuts I want!"
"Busted." I told him and may have cackled,  laughed.
"Fine," Wizard says, "I'll get two. Jelly for me. And that stupid one you like. Uh…"
Of all the freaking things Wizard remembers, including how many years we've been married when I can't recall, he can't remember this one donut I love but haven't had in YEARS. "Chocolate Buttermilk."
"Right, that. I'll get it tomorrow after I get my hair cut."
That's how the conversation goes. But it doesn't happen! He comes home without donuts. Last time he got his hair cut this happened, and I said, "Don't talk to me about donuts again. It's like the Jelly Bean Torture."
He's completely baffled. "What?"
"You know, when I had to have the tooth extracted (a baby tooth, I never had an adult tooth there — weird) and that same day, you bought a bag of jelly beans and ate them in front of me? Then these promises of donuts and you don't deliver? That torture. Don't talk to me about donuts. (Ok, full disclosure here, he doesn't bring home the donuts, because I'm usually trying not to eat a lot of junk, but still…he should know when I mean that and when I really want a donut, right?? He's a Wizard–he should be able to read my mind!)
So last night, Wizard says, "Tell me again what kind of donut you want. I'll get it. Really. This time I will."
I politely told him, "Chocolate Buttermilk."
Then I left pictures of it on my computer and around the house.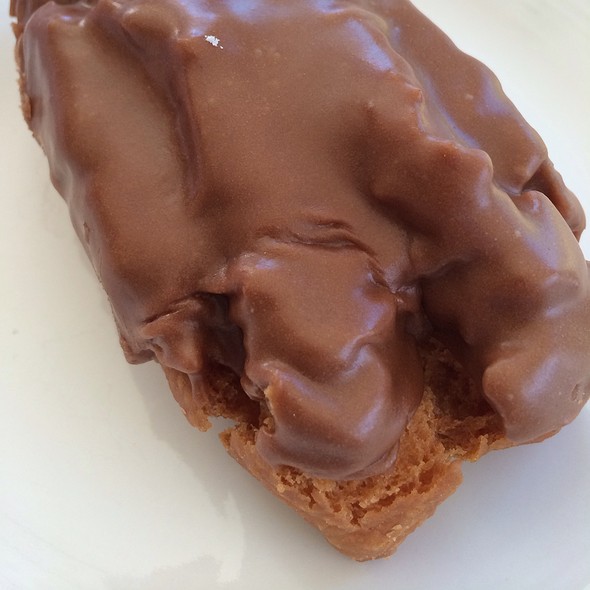 If he doesn't bring me that donut this morning…there's going to be trouble

So what are your weekend plans?