Monday, March 28th, 2016
Weekend Roundup
The whole weekend just got away from me. I'm not sure how it's happening but I'm constantly running around, cleaning or working, and I need to stop and catch my breath. And that's my excuse for skipping Business Monday this week.
For those of you who didn't see it on my FB page, here's the Chocolate Shaving Cake I made for Easter.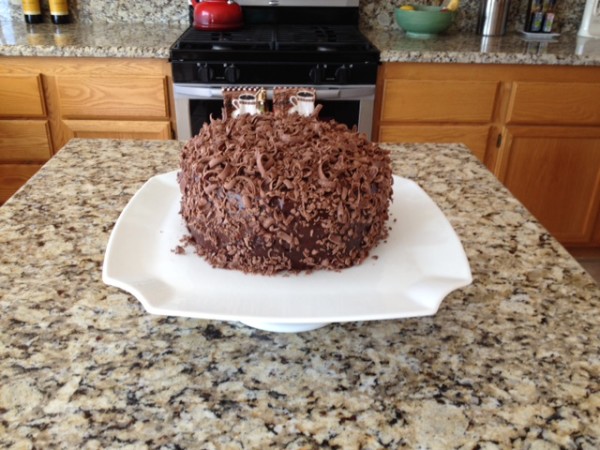 It's fun and pretty easy. I made a boxed cake (Devil's food). Once that was cooled, I got a large chocolate bar and grated it on on large cheese grater. I spread those on wax paper and set them in the fridge to harden up a bit (so they are easier to handle) while I frosted the cake. Then I sprinkled the cold shavings all over the cake. Easy! And everyone seemed to like it.
This week, I need to finish editing the first rock star book (lots of company put me a tad behind, but I'll catch up today) and then plot and outline a novella. In the meantime, book 2 of the rock star series is sitting there, half done and bugging me. I want so much to work on that, but this novella needs to be done too!
So how was your weekend? If you celebrate Easter, how was that?