Wednesday, March 30th, 2016
Wednesday Worthy
Anxiety, some life worries and frustration are dogging me this week, but I am refuse to let them drag me down too much. Although my stomach is a bit more susceptible, but we won't talk about that

The good news is I sent book one, now titled Savaged Dreams, off to my editor! I really am happy about that as I'm in desperate need of constructive, editorial feedback. It'll be a few weeks which is fine as I really needed to step away from that book for a bit. I was going over, over and over the manuscript until I realized I had crossed over into slightly obsessive territory.
"SLIGHTLY??" Wizard shouts. "I had to threaten to take away your coffee, wine and chocolate to get you to hit send!!!"
Can you all see me rolling my eyes? I'm not that bad! And if Wizard says one more word, I will hide his jelly beans where he will never find them.
Okay, so now that Wizard has silently left my office, we can get down to business! Forget all our pressures and troubles to answer this one question: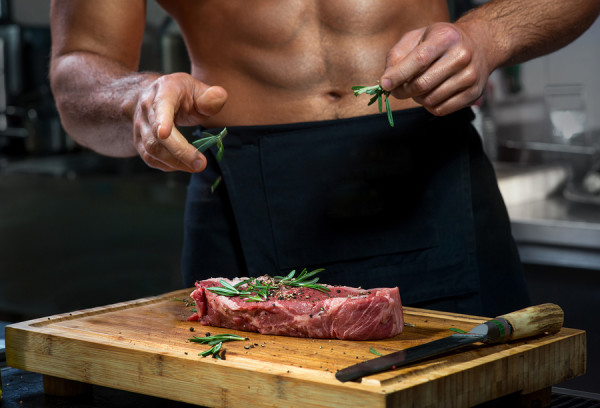 Do you think a man who cooks is worthy?