Monday, June 6th, 2016
Weekend Roundup
I'm getting close to the end of this novella! I hoped to be done this weekend, but I ended up cutting another huge chunk and rewriting…until I ended up like this: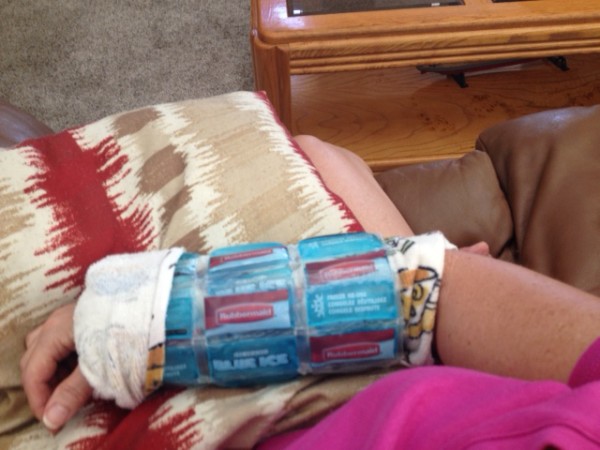 FYI I'm not hurt, just sore from too much time typing. No sympathy required, all writers go through aches and pains when we spend too much time at the computer and are a little too invested in the story. A half hour of icing it was a huge help!
I'll be done with the draft in two days, then get it all cleaned up and probably beg some innocent beta reader out there to take a look at it for me before I send it to my editor. And you know…finally come up with a title

Aside from that, the story of my weekend is IT'S TOO HOT! And fires are breaking out in So Cal which is always worrisome, especially since we didn't get the rain we'd hoped for this year. But it's cooling down a bit now so that should help.
So that's my weekend, how was yours?