Wednesday, July 27th, 2016
R. I. P. Bailey Dog
We lost Bailey Dog yesterday. We are all heartbroken. There just aren't enough words to convey our love for that little dog, or the profound ways in which Bailey changed us all with his selfless love. There is no love like that of our fur babies.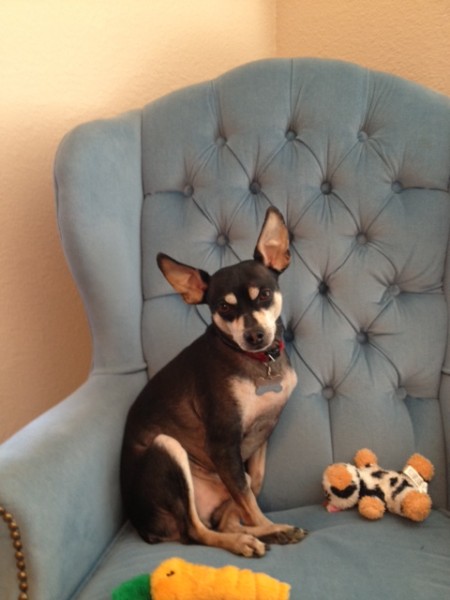 Bailey was fine over the weekend. Middle Son was sending me pics of him and chatting about Bailey, and all was well. Monday, Bailey began suffering sudden and serious neurological problems. They took him to the vet, he was admitted him and they ran tests. On Tuesday, it became clear it was bad and Bailey was suffering. Middle Son then made the toughest and most loving of decisions.
And friends, it cost him a huge chunk of his heart to do it. Middle Son adopted Bailey when he was four years old and unwanted. The two of them quickly formed a bond that was, and in some ways still is, unbreakable. A few months after Bailey came into our lives, Middle Son had to go on a business trip. He called me and said, "Mom, can you check in on Bailey? I left him with my brothers, but Mom, Bailey is my best friend. The best friend I've ever had. Will you check on him?"
And that friendship lasted until Bailey took his last breath, and beyond. It hurt Middle Son and his girlfriend so much, but they refused to allow the dog that loved and trusted them to suffer. And so yesterday, Bailey left us.
But the love he gave us lives on in ways we can't even measure.
R.I.P Bailey. We love you and miss you. You will always be a very special part of our family.