Friday, October 14th, 2016
Happy Friday!
The week has been a challenge with construction outside to redo 120 feet of drains behind a brick wall, internet connection issues, multiple deadlines and some worrisome health news about family member.
But here's good news! Introducing Middle Son and Girlfriend's new boy: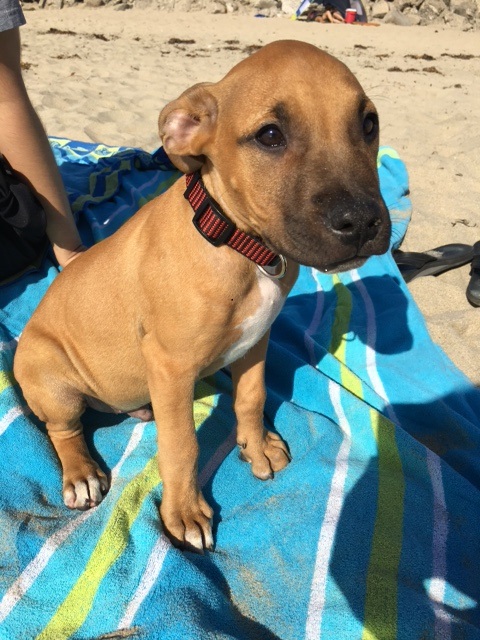 This is Jett. Middle call him Jett Pack. He's a four-month-old,  lab and boxer mix. They got him last Monday. I believe he came from a rescue organization. Look at that face! I'm already in love and haven't even met him in person yet

This weekend is pretty booked for me and Wizard, but I'm hoping we get a chance to maybe see him Saturday night. But if not, we'll get out there next weekend.
We are so thrilled for Middle Son and Girlfriend. Losing Bailey Dog broke their hearts (and mine and Wizard, we miss him every day), but after time has gone by, they're ready to love another dog. Jett will bring a lot of joy to their lives and to our family.
This weekend we're celebrating Special K's (Oldest son's wife) birthday and I'm meeting a friend for lunch. Around all that, I'll be frantically working, and probably bugging Middle son for more pictures of Jett.
What are you doing this weekend?