Friday, October 21st, 2016
Happy Friday!
Friday? This week just zoomed by. I feel a bit like this: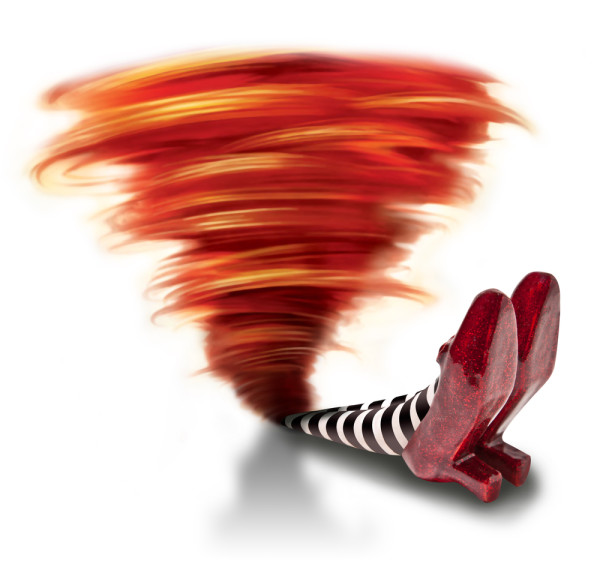 I'm not sure if I'm the tornado or the witch

Last night I got all the files uploaded for SAVAGED SURRENDER, so at least Amazon Kindle and iTunes should be live by Monday or sooner. We tested the files six ways to Sunday, and I'm hoping no glitches got though but it's always a bit of a nail biter, especially with Amazon. Once I set this blog up, I'm going to attempt to upload to Netgalley for reviewers too. Netgalley requires a rather archaic FTP process to upload files and I usually inadvertently miss one step along the way, and spend forever trying to figure it out what I did wrong.
In other news, I've mentioned Wizard's back issues, and that he's been in pretty miserable pain (sh, don't tell him I told you guys, he'll be mad

). Wednesday was a LONG excursion to see the surgeon, but we got some good news. He's a definite candidate for surgery and it should resolve the problem. Holy Cow, after seeing the MRI, I don't know how Wizard's been tolerating the pain at all, let alone doing as much as he is. It'll take a while to get through approval process and scheduling, but at least there's light at the end of the tunnel.
Otherwise, it's going to be a whirlwind weekend. I have 20 more pages to revise, then must recheck a couple of scenes and do a final hard edit before sending it back to my editor. My weekend will be all work and no play, but once I get the book off I can catch my breath a little bit.
What are your weekend plans?